Hydrogen,a global priority
20 / 05 / 2021 • News from the sector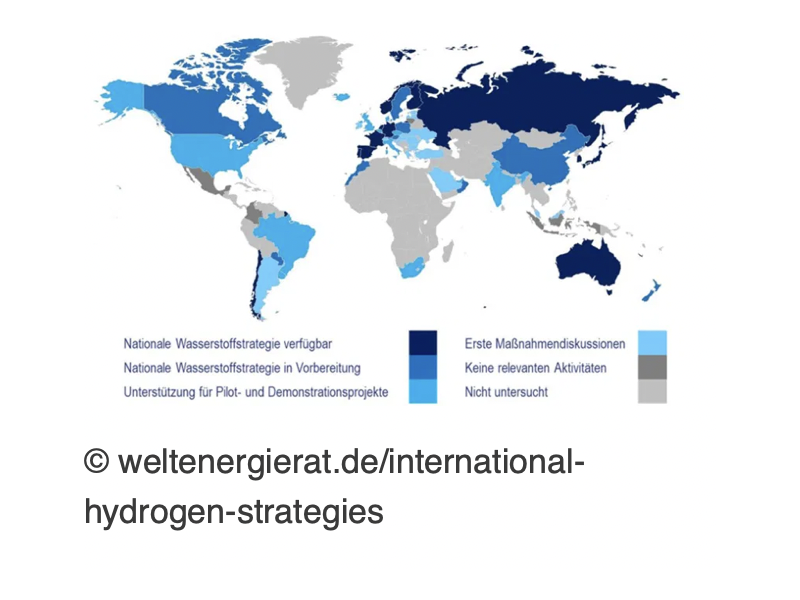 Comparing national policies
A year rich in change, 2020 brought a host of challenges and opportunities to the fore, as well as a new chance for the hydrogen sector to shine.
Captivating both politics and the public, the sector experienced unparalleled dynamic.
The industry recently received another boost as governments around the world published national hydrogen strategies, aiming to get in on the ground floor.
Some also forged global partnerships to help their countries usher in an era of energy independence.
In collaboration with (and on behalf of) the World Energy Council's German chapter Weltenergierat – Deutschland, Ludwig-Bölkow-Systemtechnik examined, compared and analyzed
over a dozen hydrogen strategies, roadmaps and funding programs for a national hydrogen market. The study was published in September 2020.
A decarbonized energy system:
Although a roadmap's focus and granularity may differ depending on specific market conditions, all 17 strategies include similar objectives based on the energy carrier's versatility.
Typically, a new energy source needs to fulfil three requirements:
-environmental compatibility
-growth potential
-ensured supply.